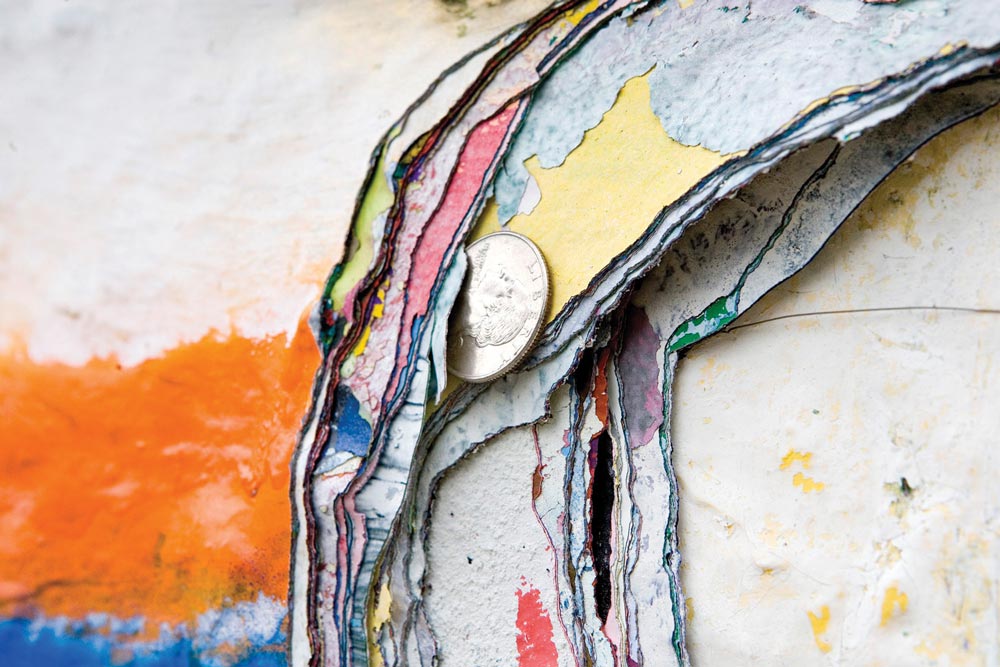 What's four feet high, 10 feet long, three inches thick, and weighs close to 1,000 pounds? A slab of Beta Bridge paint that peeled away in September, of course.
Representing an estimated 13 years of student-painted messages, the section was brought down by a combination of heat, moisture and its own massive weight, according to Garth Anderson, resource center manager at Facilities Management. "As soon as it started moving, its own weight carried it off," Anderson says.
The unwieldy slab had to be cut in two and hauled away.
"It took five of us to pick up each piece," says landscape superintendent Richard Hopkins, who estimated that each piece weighed about 500 pounds. "It still smelled like fresh paint. Some of the layers never really dried."